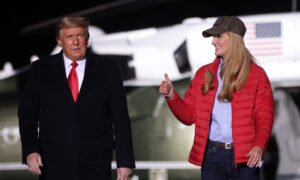 Trump: 'I Hope Mike Pence Comes Through for Us'
Trump: Pence 'Has the Power to Reject Fraudulently Chosen Electors'
January 5, 2021 Updated: January 5, 2021
Donald Trump asserted on Tuesday that Vice President Mike Pence has the power to reject electors that were fraudulently chosen, echoing statements made by his legal team in recent days ahead of Jan. 6's Joint Session of Congress.
"The Vice President has the power to reject fraudulently chosen electors," Trump wrote on Tuesday in a tweet.
Republicans have been increasingly putting pressure on Pence, who serves as the president of the Senate and will oversee the certification of the Electoral College vote. At least a dozen Republican senators and dozens of House representatives have pledged to object to states' electoral votes, which then is slated to trigger an hourslong debate before a simple-majority vote is held on whether to certify a state's electoral votes.
"I know we all have got our doubts about the last election," Pence told a crowd of supporters in Georgia on Monday, adding that "I want to assure you that I share the concerns of millions of Americans about voting irregularities. I promise you, come this Wednesday, we will have our day in Congress."
Hours after Pence spoke, Trump told Georgia voters: "I hope Mike Pence comes through for us, I have to tell you."
"I hope that our great vice president, our great vice president, comes through for us. He's a great guy," Trump said, without elaborating. "Of course, if he doesn't come through, I won't like him as much."
But there have been questions about what power Pence actually has, as many legal experts have stipulated that the vice president mainly serves in a ceremonial capacity.
For the past several weeks since the Nov. 3 election, Trump and his team have alleged there was voter fraud, irregularities, and unconstitutional changes to regulations around mail-in balloting in key states. On Dec. 14, when the Electoral College voted, Republican-backed slates of electors also cast their votes for Trump and Pence in a bid to keep Trump's legal challenges open.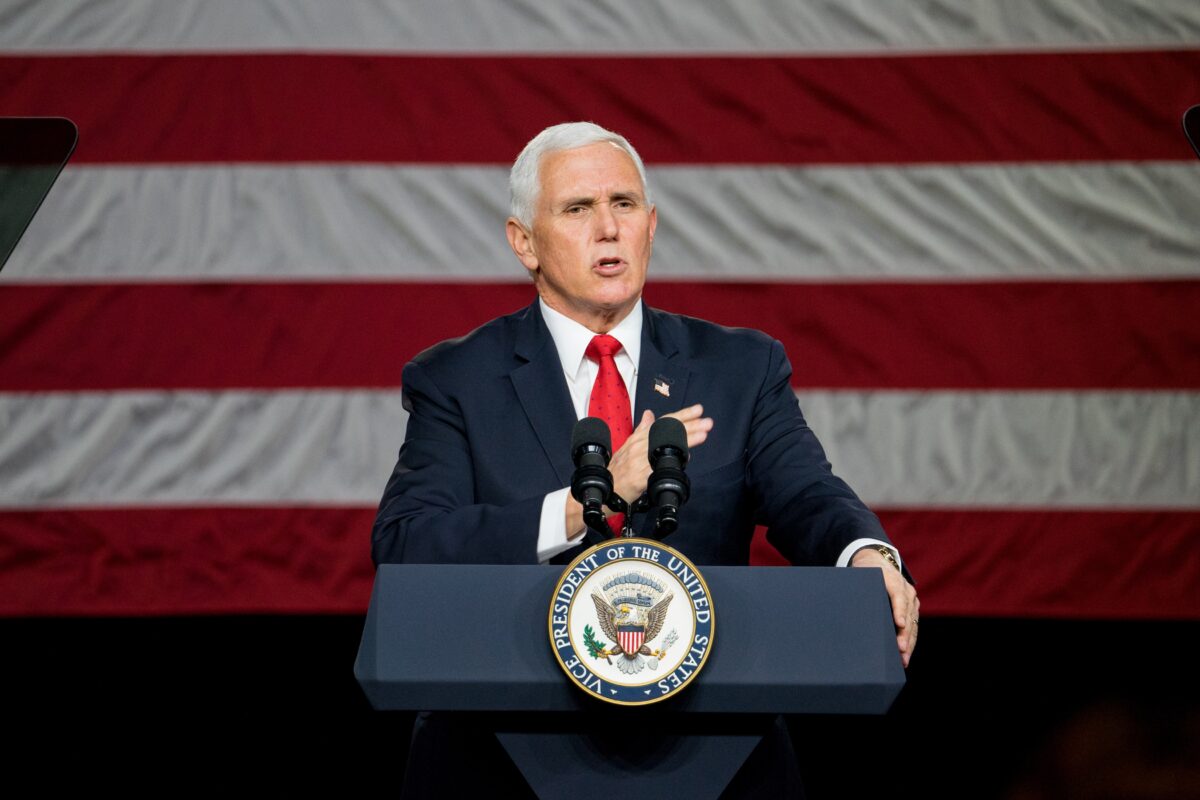 The Joint Session of Congress opens starting at 1 p.m. on Wednesday. In prior sessions, vice presidents opened up certificates reflecting the electoral vote tallies that were sent by states before handing them to "tellers," who are individuals appointed by both chambers of Congress to read out the ballots and verify. The tellers then read the ballots in alphabetical order, starting with Alabama.
A challenge to a state's electoral votes needs to be submitted in writing and requires a senator and a representative. On Monday, Rep. Mo Brooks (R-Ala.), the lawmaker leading the effort in the House, announced he signed an objection to "tainted" electoral votes in Arizona, Georgia, Michigan, Nevada, Pennsylvania, and Wisconsin—states where Trump's campaign has filed lawsuits or held hearings in front of legislature members.
There has been growing pressure on Pence to take action during the Joint Session, with Rep. Louie Gohmert (R-Texas) and other Republicans filing a lawsuit against him in a bid to strike down a key provision of the 1887 Electoral Count Act, among other requests. That lawsuit was dismissed over the past weekend by a Texas court. And White House adviser Peter Navarro also asserted that Pence can delay the Joint Session process and provide a 10-day audit of the election results.
Pence spokesman Marc Short dismissed the claim.
"Peter Navarro is many things," he told the Wall Street Journal on Tuesday. "He is not a constitutional scholar."
---